Get out your Moon Cakes...
It's time to get out your Moon Cakes and celebrate the Chinese Mid-Autumn Festival.
From what I've read, the Mid-Autumn Festival is the second most important festival in China after Chinese New Year. This festival means family reunion and harmony and is celebrated when the moon is full.
Chinese people believe a full moon is a symbol of reunion, harmony, and happiness.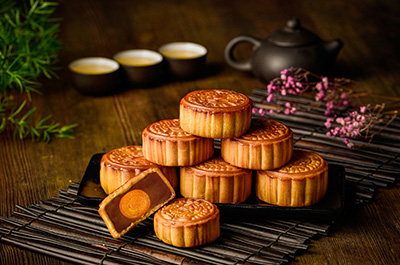 Someone is turning a profit with this holiday... those beautiful cakes are priced sky high!