The FOUR SEASONS...
It appears to be true... Trump's lawyers held a press conference at the Four Seasons in Philadelphia and mistakenly selected the Four Seasons Total Landscaping company and not the hotel of a similar name.
They went through with the event anyway on the parking lot between an adult bookstore and a cremation center.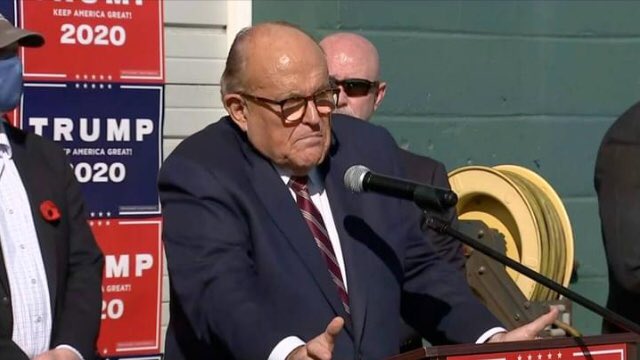 Is that Rudy standing next to a fire hose?