This month's free games on the PS4 is Worms Rumble and Just Cause 4. I decided to get both, and then play Just Cause 4. The lead character is Rico Rodriguez, an Agency asset, sent to topple various dictators around the World. The 4th game is set in a fictional South American country called Solís, which is home to extreme weather conditions. Rico takes on the Black Hand, the world's most powerful private army run by Gabriela Morales. The Black Hand served as a mercenary group to dictators Salvador Mendoza from the first Just Cause and Sebastiano Di Ravello in Just Cause 3. When Rico is shown evidence that his late father was working with The Black Hand, he plunges into the South American nation of Solís, the homeland of the Black Hand in search of answers.
The gameplay is an open world action adventure game, where the aim is to cause chaos. You do that by BLOWING S#!T UP! Literally! Anything marked with red can be blown up. We are talking fuel depots, barrels and various other things. You can also blow up fuel stations, which creates a MASSIVE fireball!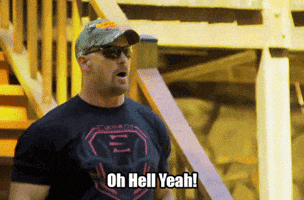 The devs of the game have REALLY made sure that the explosions looks as epic as possible, and they do! However - and there IS a however - the game has annoying side quests. One of the people offering side quests is an American film director, who is on Solís to shoot a movie, and she drafts Rico to shoot certain scenes. It can be a high speed pursuit, a wing suit stunt or a bike race. They are VERY annoying! As in "Oh stop giving me these damn side missions, please"
The story is just 20 hours long, and it's surprisingly boring. You'd think that in an action blow-stuff-up-epicly kind of game, the story would be equally as amazing. The only issue is: It isn't. When the story was completed, I was sitting in my chair going "That's it? Wow, that was anti climactic".. But I got the game for free, so I can't really complain.
Next up is House Flipper, a game that I have played extensively on the pc. It's now out on consoles, so I am playing it there as well!
Rating for Just Cause 4: 7/10