This morning, we were greeted with rain.. Lots and lots of rain! But that didn't stop us from doing what we had to do before lunchtime today - which was safety related. First, we were divided into two teams. After that, we went outside, where each person on both teams had to put out two fires - one with a fire blanket, and the other with a Co2 extinguisher. I have tried both things before, so it wasn't that tricky to do. During this time, the rain still fell, so we were all pretty soaked by the time the last person had had their go. Off to a break, and then over to another teacher, who showed us how impaired our vision is, when on the influence of drugs and alcohol - by looking through specially fitted glasses, This part of the day took about fifteen minutes, at which point, it was time for another break. So back inside we went, for an escape from the rain.
Then came the most scary part of today - escaping a bus filled with smoke. There was a very old bus, which was outfitted with a smoke machine, which had the capability of filling the entire bus with smoke. We then had to see how fast we could evacuate.
We had three tries, to set the fastest time possible. The first was without smoke. We were out of the bus after about 30 seconds. The second time was with smoke. This time, it took us 1 minute and 52 seconds to clear out of the bus. After the first smoke filled round, the teacher told us, that the fastest time that the previous team did was 1 minute and 49 seconds. One of my team members experienced a panic attack, so she was evacuated first. Then, one of the guys on my team came up with a brilliant idea - we each had to grab the shoulder of the person in front of us, because then we could just run out, as fast as we could. When we got out, what was our new time? 1 minute and 2 seconds!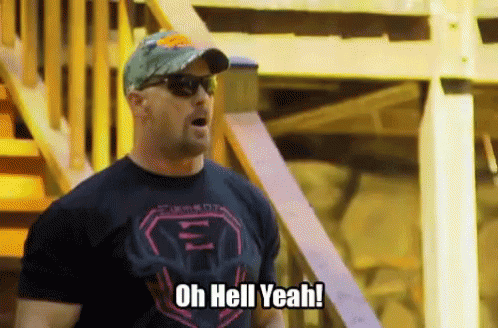 By that time, it was getting close to lunch, so we set off for some food. The rest of the day was held inside, which I was VERY happy about. I don't mind the rain, but once your shoes are soaked, and you are so cold you are shaking, it's not funny anymore.
After lunch, it was time for the final part of the day - a mock theory test. Keep in mind, I have never looked at a theory test before, but I have been the passenger in a car plenty of times, so I do have some knowledge, but did I have enough to pass the test?
25 images, with up to 4 questions in each image. If I have one mistake in an image, that means I fail the image, and thus I have one mistake.
The test was pretty straight forward. Nothing super fancy. Just an image with a woman asking some questions.
I filled them in the best I could, and about 30 minutes later, it was time for some answers. So how did I do?
Out of a possible 25 questions, I got 11 mistakes, meaning I had 14 correct. Not bad for someone who hasn't read a single theory test book. One person who has a driving license got 14 incorrect, which was less than ideal.
All in all, a great day today!