In a pig's ear
Why did that phrase pop into mind just now?
Pigs might fly?
As it happens I am this very moment eating sliced pig's ear (which I do quite regularly, with relish - nothing to do with chutney!).
'In a pig's ear'
I see is largely UK/OZ usage meaning
'not bluddy likely!'
Well as it happens, in a pig's ear there is gelatinous skin and cartillage; it is served cold soused (pun intended) in oil and soy sauce I guess, with shredded shallot and shredded carrot, maybe some dill too.
But I have forgotten why it popped into mind - probably something preposterous written here!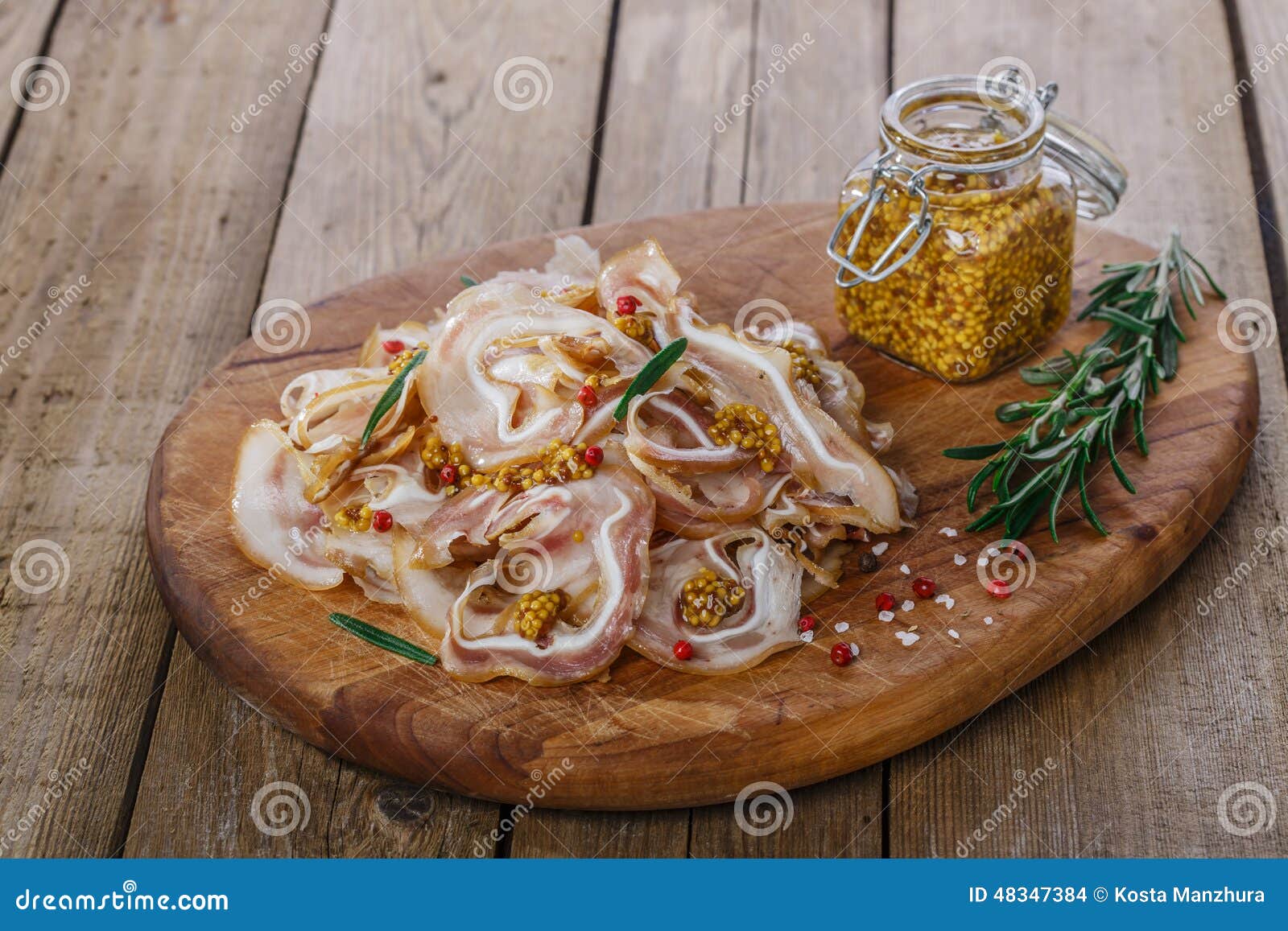 This image seems to be with mustard - that's probably a French perversion! Mine is a Chinese delicacy, but you might think otherwise.