My Top10 Favourite Dog Breeds
My Top10 Favourite Dog Breeds
Just a bit of fun .... These are my favourite Dog Breeds .... Don't forget they are man's best friend and the reason i'm not a cat person !!!!
1
Rhodesian Ridgeback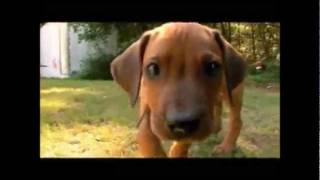 Originally bred in Rhodesia and South Africa for hunting lions, they truely are unique in the dog world in terms of character and are instantly recognisable by the ridge of hair that runs the opposite direction to the rest on their backs.
4
Rottweiler
Another lovely dog and again very intelligent.
5
Welsh Springer Spanial
Full of energy !!!
6
Schnauzer (Any size !!)
In the large, medium or small .... Still a classy dog !
7
American Cocker Spanials
Might be just my opinion but less volitile than their English cousins.
8
Beauceron
Little known and less popular dog but in my experience an excellent all round dog.
9
Cavalier King Charles Spanials
Bundles of energy and always ready to go !!
10
German Shorthaired Pointers
Excellent working dogs.
---
Well, that's my list .... Feel free to agree or disagree !!!
Stats for this Top 10 List
10,574 Views
Created: Aug 2009
Last Viewed: 2 hrs ago
0 Likes