Most of us go to the theatres at least once or twice per month meaning that we've seen numerous of movies throughout our lifetime. Needless to say there are plenty of movies to choose from when thinking of my top ten. However, these are the titles that stick out the most.
1
Back To The Future: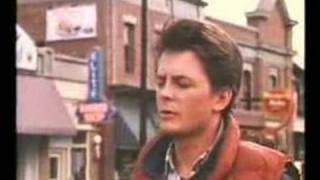 Actually I am a fan of the entire series due to that fact of being a fan of science fiction. While everyone knows time travel is impossible, it is movies like this that make me think about so often what if it were possible and what things would I go back and change in my life if it were possible.
2
Karate Kid:
This one is an oldie but goodie as they say. I like this movie because so many times in life I was being taught valuable lessons but because of my perspective I was blinded to the lessons that people were trying to teach me in certain situations. This movie is a prime example of the saying, "things are not always as they seem".
3
Time Traveler's Wife:
This one is a fairly new movie as it's only been at the theatres a little over a month. It centers around a man who travels through time erratically never knowing where he will end up next. The catch here is that he's married and he is often gone for days and weeks at a time. Marriages are hard work when both people are around so you can only imagine how difficult and frustrating if one person was gone without a moment's notice never knowing when he/she would return.
4
A Time To Kill:
This movie centers around a man who is on trial for murdering two men for raping his ten year old daughter. The movie is based out of the South and is a very compelling to say the least. Watching movies like this, one cannot help but think about where our country once was and where we're headed in regards to race relations.