Top Ten Favorite Cat Breeds
Top Ten Favorite Cat Breeds
These are some of my favorite breeds of cats.
1
Egyptian Mau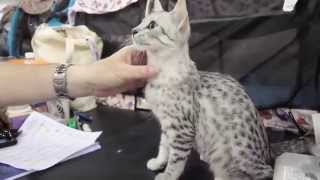 The only naturally spotted cat and a very old breed. I would love to own a bronze one day.
2
Maine Coon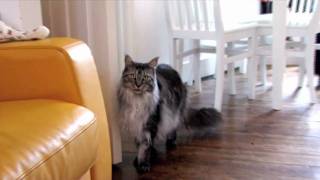 I own a Maine Coon mix and my grandmother owns one. They are amazing cats and are just gorgeous.
3
Nebelung
I own one and they are very affectionate cats. Mine likes to play fetch and snuggle :P. They are a relatively new breed and are supposed to be rare. Want to know where I got mine? An animal shelter. :P
4
Havana Brown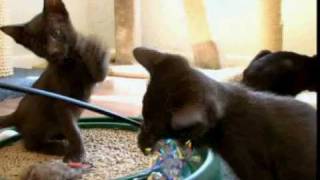 This is a pretty neat breed. The only breed of its color and the only one with chocolate colored whiskers.
5
Bengal
I find it fascinating that they are immune to cancer. They also have very unique fur patterns.
6
Ocicat
They are bred to look like a wild cat called an Ocelot. These, of course, remind me of Metal Gear Solid 3 (the only one I ever played). Very beautiful coats.
9
Javanese
I couldn't find a video for them so I shall give some info instead: The Javanese cat was bred from the Siamese cat and the Balinese cat. They are very friendly and affectionate, and do not like being left alone for long periods of time. They come in many different colors and are marked by their long, plumed tail and medium length fur.
Stats for this Top 10 List
7,063 Views
Created: Mar 2012
Last Viewed: May 14
0 Likes