1
Angus young
Young specializes in the sort of filthy solos that first made people characterize the blues as the devil's music. His playing is drenched in testosterone, booze and punk venom, but it's the blues swing that keeps AC/DC's hard rock trend-proof.
2
Randy rhoads
1980, Ozzy Osbourne hired the diminutive, classically trained twenty-three-year-old Rhoads from Santa Monica, California, away from Quiet Riot. His screeching, arpeggiated solos on "Crazy Train" introduced the one true contemporaneous peer of Eddie Van Halen. Were it not for his 1982 demise in a plane crash, his already enormous influence on metal-guitar playing would have increased a hundredfold.
3
Jimi hendrix
feel sad for people who have to judge Jimi Hendrix on the basis of recordings and film alone; because in the flesh he was so extraordinary. He had a kind of alchemist's ability; when he was on the stage, he changed. He physically changed. He became incredibly graceful and beautiful. It wasn't just people taking LSD, though that was going on, there's no question. But he had a power that almost sobered you up if you were on an acid trip. He was bigger than LSD.
4
Stevie ray vaughan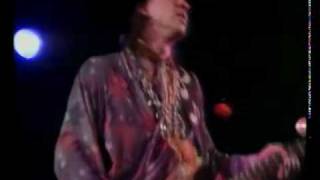 With the blinding stratocaster fireworks on his debut album, Texas Flood, in 1983, Stevie Ray Vaughan kicked off a blues-rock renaissance when the music needed one most: the heyday of hair-spray metal and synth-pop. Until 1982, Vaughan's fame was limited to clubs in central Texas, where he perfected a brass-knuckled soul influenced by Jimi Hendrix's psychedelia and the funky twang of Lonnie Mack. But after David Bowie saw him at the 1982 Montreux Jazz Festival (a rare gig for an unsigned act), Vaughan was invited to play on Bowie's Let's Dance. By the late 1980s, he was filling arenas with his longtime band Double Trouble. On August 27th, 1990, Vaughan died in a helicopter crash in East Troy, Wisconsin, after leaving a venue where he had just jammed with his guitarist brother Jimmie, Eric Clapton, Buddy Guy, Jeff Healey and Robert Cray. He was thirty-five.
5
Duane allman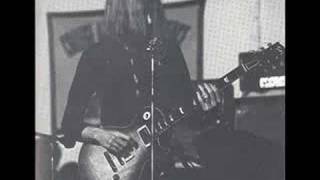 the late Duane Allman had done nothing but session work, he would still be on this list. His contributions on lead and slide guitar to dozens of records as fine and as varied as Wilson Pickett's down-home '69 cover of "Hey Jude" and Eric Clapton's 1970 masterpiece with Derek and the Dominos, Layla and Other Assorted Love Songs, constitute an astounding body of work. But Allman also transformed the poetry of jamming with the Allman Brothers Band, the group he founded in 1969 with his younger brother, singer-organist Gregg. Duane applied the same black soul and rebel fire he displayed as a sideman to the Allmans' extended investigations of Muddy Waters and Blind Willie McTell covers and to his psychedelic-jazz interplay with second guitarist Dickey Betts in live showpieces such as "Whipping Post." Although Duane and Gregg had played in bands together since 1960, Duane did not learn to play slide until shortly before the start of the Allmans. In his only Rolling Stone interview, in early' 71, Duane said that the first song he tried to conquer was McTell's "Statesboro Blues." Allman's blastoff licks in the recording that opens his band's third album, At Fillmore East, show how far and fast he had come — and leave you wondering how much further he could have gone. In October 1971, eight months after the Fillmore East gigs, Allman died in a motorcycle accident in the band's home base of Macon, Georgia.
6
Eddie van halen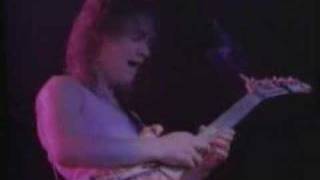 Edward Lodewijk "Eddie" Van Halen is a Dutch guitarist, keyboardist, songwriter and producer. He is best known as the lead guitarist and co-founder of the eponymous hard rock band Van Halen.
7
Jimi page
James Patrick "Jimmy" Page, OBE (born 9 January 1944) is an English guitarist, songwriter, and record producer. He began his career as a studio session guitarist in London and was subsequently a member of The Yardbirds from 1966 to 1968, after which he founded the English rock band Led Zeppelin.
8
Jeff beck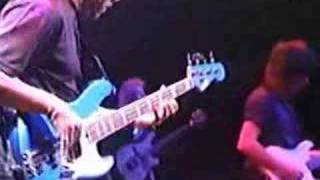 Geoffrey Arnold "Jeff" Beck (born 24 June 1944) is an English rock guitarist. He is one of the 'three noted guitarists' to have played with The Yardbirds (Eric Clapton and Jimmy Page are the other two). Beck also formed The Jeff Beck Group and Beck, Bogert & Appice.
Much of Beck's recorded output has been instrumental, with a focus on innovative sound, and his releases have spanned genres ranging from blues-rock, heavy metal, jazz fusion and an additional blend of guitar-rock and electronica. Although he recorded two hit albums (in 1975 and 1976) as a solo act, Beck has not established or maintained the sustained commercial success of many of his contemporaries and bandmates. Beck appears on albums by Mick Jagger, Kate Bush, Roger Waters, Donovan, Stevie Wonder, Les Paul, Zucchero, Cyndi Lauper, Brian May and ZZ Top. In 1988, he made a cameo appearance in the movie Twins.
He was ranked 5th in Rolling Stone's list of the "100 Greatest Guitarists of All Time" and the magazine has described him as "one of the most influential lead guitarists in rock". MSNBC has called him a "guitarist's guitarist". Beck has earned wide critical praise and received the Grammy Award for Best Rock Instrumental Performance six times and Grammy Award for Best Pop Instrumental Performance once. He has been inducted into the Rock and Roll Hall of Fame twice: as a member of the Yardbirds (1992) and as a solo artist (2009).
9
Kurt cobain
not the best guitarist in the world, but his drug fueled poetry and strange antics place him as a legend.