The largest Lake of Tar in the world...
Another unique feature of my homeland...
Pitch Lake is the largest natural asphalt deposit in the world. Located in the town of La Brea on the island nation of Trinidad and Tobago, the lake holds about 10 million tons of asphalt and is approximately 250 feet deep. Pitch Lake has a unique microbial diversity composed of both bacterial and archaeal colonies. Many new species of microbes have been discovered there, and even new species of fungi have been found in the lake. The lake is believed to exist at the intersection of two faults, and oil from deep underneath has seeped to the surface. When the more volatile and lighter compounds evaporate, the asphalt remains. Today, Pitch Lake is a popular tourist spot. A small museum has been built at Pitch Lake showcasing the history of the lake. Asphalt mining is also an important economic activity in the region.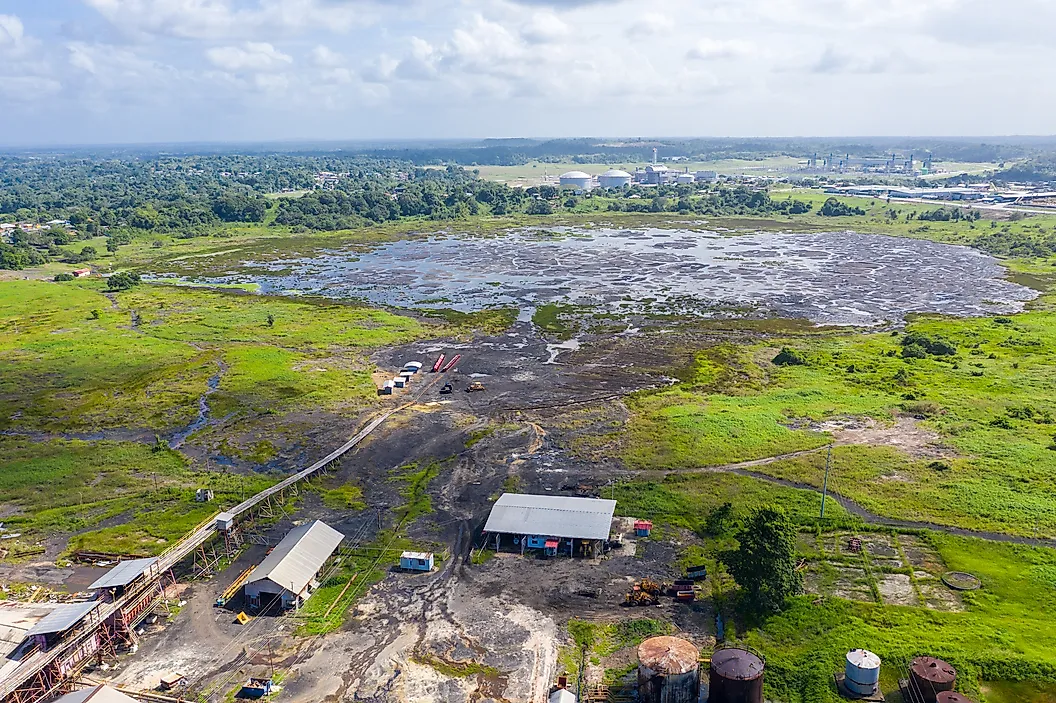 Pitch Lake, the liquid asphalt lake, the largest natural deposit of bitumen in the world. La Brea, Trinidad island, Trinidad and Tobago.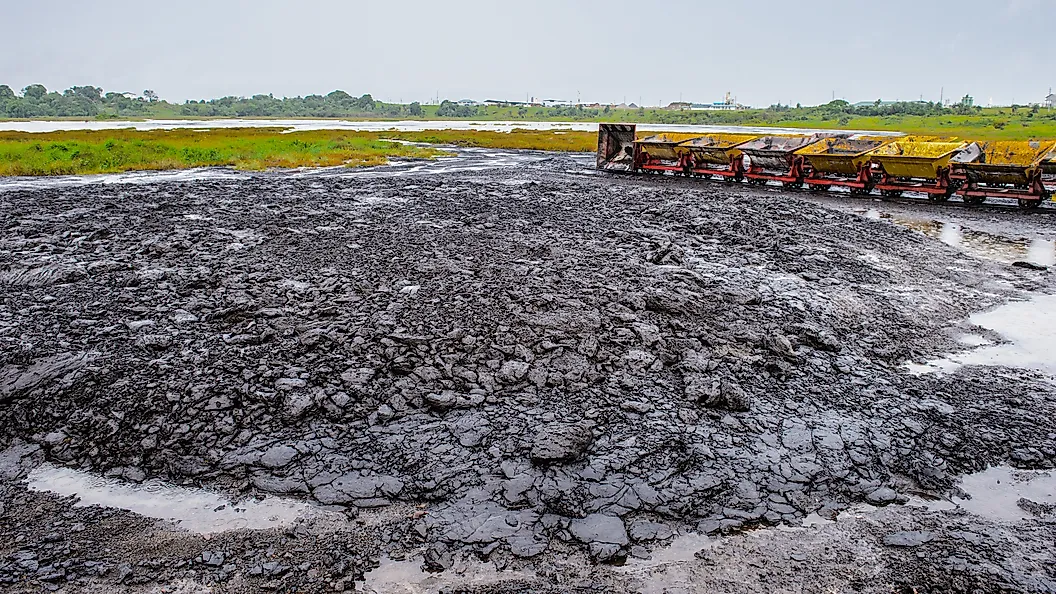 Transport carriages over the Pitch Lake, La Brea, Trinidad and Tobago.