Chess Challenge #3.
Since someone brought up the game of chess on here earlier,
here's a puzzle, that may be challenging for some and easy for others.
The last 2 times, you played black.
So, this time you are playing white, and it is your move.
Note that your queen is under attack by black's rook.
What are your 4 best moves in order.
Use K for King, Q for Queen, R for rook, B for bishop, N for knight and p for pawn.
The lower left hand corner is space a1.
The upper left hand corner is a8
The lower right hand corner is h1
The upper right hand corner is h8.
So, for instance, in the situation below,
if you were to move your king one space to the right that would be;
1. Kb4 (or K a4 to b4)
So, what is your best first 3 moves and the best response by black to each move ?
And then what is your 4th move ?
It's YOUR move. Do ya feel lucky ? Do ya ?
May the force be with you.
Click on the board to see the entire board & active pieces.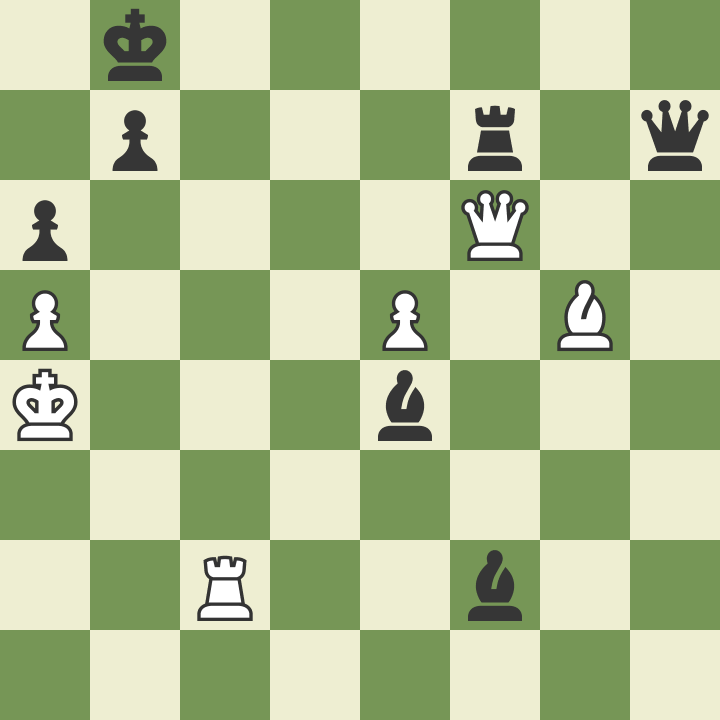 White Black
1.
2.
3.
4.